A big thanks to those of you who called or text to check on Justin during his recent emergency Appendectomy.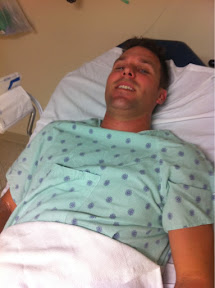 Before Surgery!
A big "thanks" to my nieces for bringing Justin a "get well" balloon. ;). You are never too old for a balloon!
Happy to report Justin is home and already worried about work, what he will eat next, and complaining about my nursing ability. ;). I'd say he is on his way to being himself! ;).
Get Well Soon, Justin!