Jackson loves sports. This, we know.
He loves them so much that he chooses ESPN over the Disney Channel many nights.
This week he has enjoyed watching the little league world series.
In fact, he pointed out that would like to play in the Little League World Series when he is a big kid. Well, we all have dreams right? Justin assured him we would give it our best shot! ;)
Check out some photos I snapped this week while "my boys" were glued to the Little League World Series.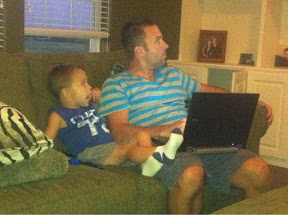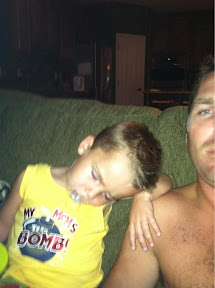 Any chance ESPN could air these games a bit earlier...a bit too late for Jackson! ;)
P.S. Go Pennslyvania!!! Our favorite team!
- Posted using BlogPress from my iPhone