Trash day was pushed back a day due to the holiday - which meant our weekly visit from the garbage truck came over the weekend.
Jackson was excited. He planted his "bisquits" in the front yard for a front row seat. He just couldn't believe the truck can pick up the cans all by itself. ;)
He officially wants to be a "trash guy".
Boys!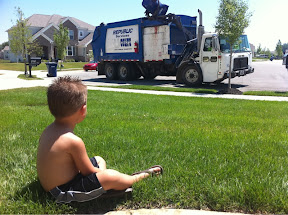 - Posted using BlogPress from my iPhone